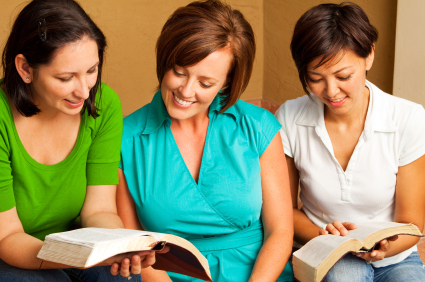 Join us as we take a walk through the books of Ruth and Esther for our summer series bible study!  Both of these women exemplified faith, bravery, devotion but most of all…God's redemption.  Bible Study sessions are held just before our Soulful Saturday classes at 8:30am every other Saturday.  The dates are:  04/27/13, 05/11/13, 05/25/13, 06/08/13&06/22/13.  To R.S.V.P. or see this event on our Meetup calendar, click HERE.
Our bible studies are FREE, open to the public, full of biblical applications for today's modern woman and FUN!
We will be using North Point Ministries small Ruth and Esther small group curriculum.  You can access the study materials HERE. Feel free to print them for your individual use.
The curriculum handout provides background information about each book and some commentary on key verses.  The only book we are using for this study is the BIBLE.   This is a six part series!  Please complete the reading and discussion questions BEFORE coming to our group study:)!
Session 1- Ruth 1-2 
Session 2- Ruth 3-4
Session 3- Esther 1-2
Session 4 Esther 3-4
Session 5 Esther 5-7
Session 6 Esther 8-10
Questions?: info@dancefitdivas.com